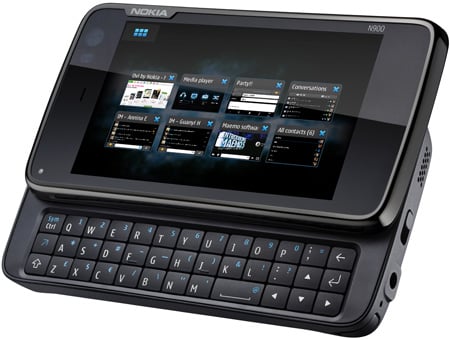 Yesterday Nokia N900 got a minor firmware update and today the ovi store update.
So the change log for v44.1 firmware of N900
Performance Fixes
New icons in Application Manager
Application Manager remembers the position prior to app installation( it used to go to the top on refresh before)
Red Pill mode does not work.
OVI Catalogue has been added to list of repositories
FM Transmitter Fixes
Kernel contains one fix, which is allowing HAM to trigger to higher compression level for the SSU update.
browser contains one fix, which is browser UA string to say that it's pr1.0.1 device.
GTK contains one fix, which is dropping the icon cache support.
application manager contains 37 fixes, mostly related to SSU stability
And a bit related to the new look of the app grid.
And here are the packages which got updated.
updated package list(shortened):
mafw-iradio-source-bookmarks
microb-engine-settings
hildon-application-manager
kernel
tablet-browser-controls
hildon-theme-variant
clockd-settings
rtcom-accounts-sip
operator-wizard-settings-overide
maemon-wlan-network-settings
apt-transport-ttps
maemo 5
theme-default-settings
libcityinfo-settings
maemo-customer-logo
hildon-welcome-settings
extra-application-shortcuts
kernel-modules
osso-startup-wizard-settings
tvout-settings
apt
tablet-browser-bookmarks
libgtk2.0bin
hildon-desktop-applet-settings
preinstalled-contacts-variant
modest-provider-data
kernel-flasher
hildon-input-method-data
hildon-theme-alpha
osso-rss-reader-feeds
rtcom-accounts-xmpp
hildon-desktop-background-settings
maemo-ringtones
icd2-settings
maemo-icons